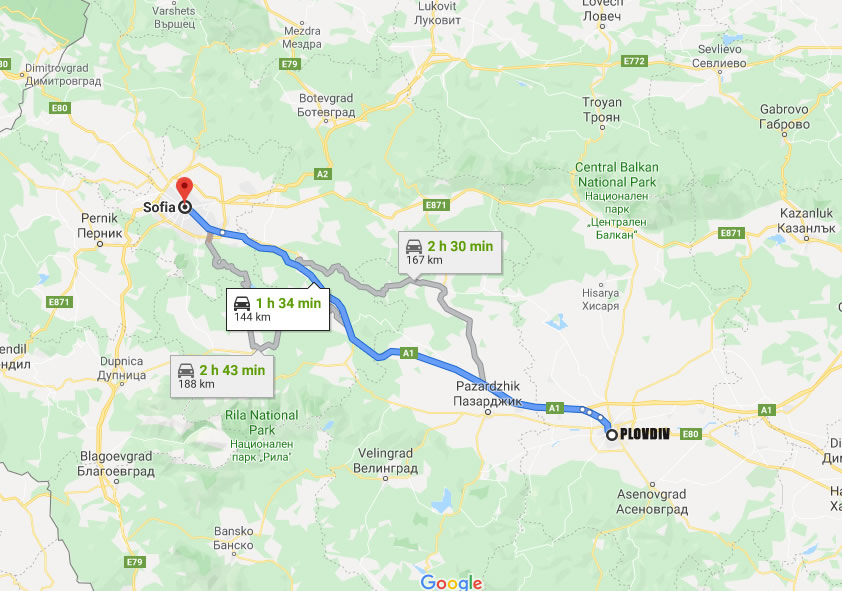 Plovdiv is a great city, but sometimes we have to leave it for a while and get to Sofia. We may have to travel and fly from Sofia Airport, we may want to attend an event in the capital – a concert, a festival, a theater production, a protest procession … Or maybe a restaurant, a shop, a salon … There are many options, the reasons don't really matter. The important thing is to choose how to get from Plovdiv to the desired point in Sofia.
We are all aware that there are intercity buses along the Plovdiv-Sofia line, there are also trains – direct or passing. Did you know, however, that these are not the only options when it comes to transport?
There is a third, definitely gaining popularity, option. In this article, we will introduce it and explain what we from TrueDrivers do as a company.
We are a company providing transport services – transfers. If you book one you will be taken from an optional location and left at an optional address. It's so simple! 
So  convenient! With just one call, you can book a transfer for yourself.
You can get from Plovdiv to Sofia quickly, safely and comfortably using the services of these carriers.
We offer a variety of routes, fully tailored to your wishes as a customer. Now you have the desire to reach the capital of Bulgaria, tomorrow you may decide to take a walk to another city, go on a business trip, need transportation to an airport – for all these and many more situations, we are the right choice – we are TrueDrivers!